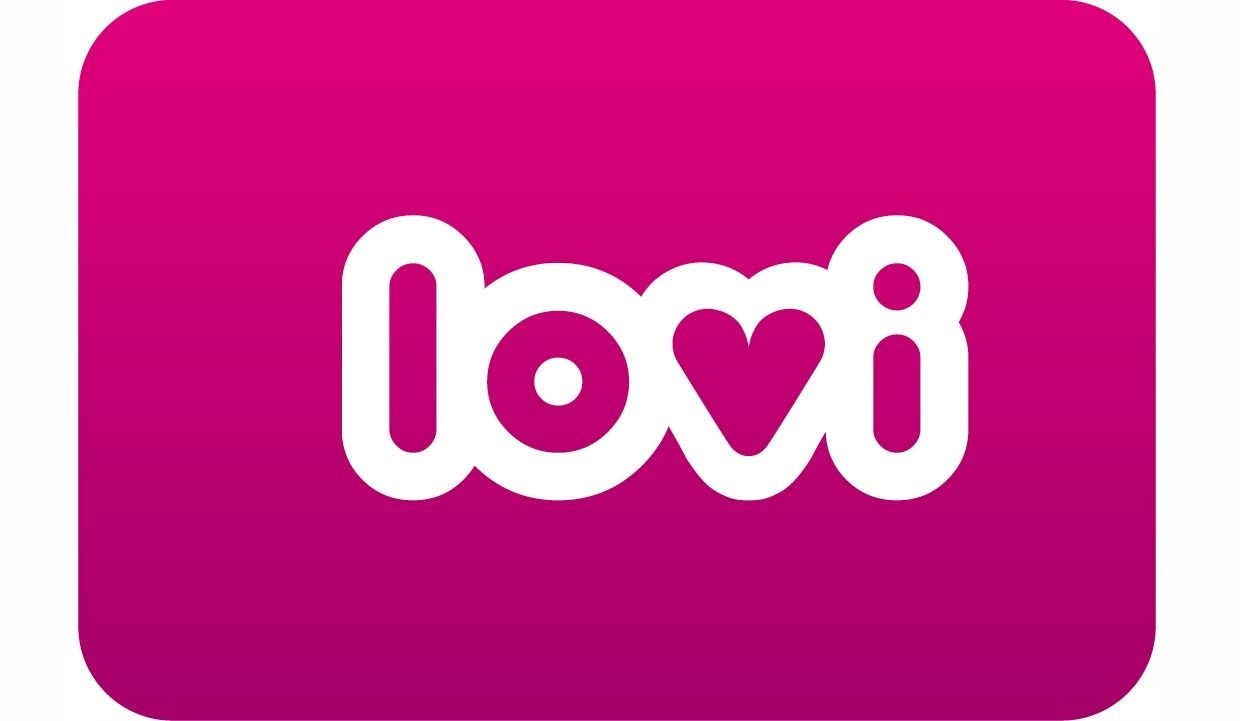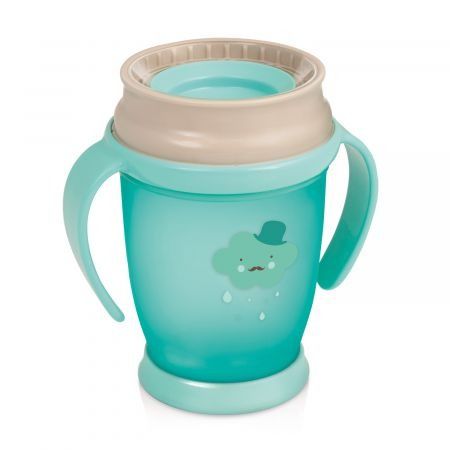 LOVI MUG 360 JUNIOR 250 ML RETRO BABY BOY - MINT (1 / 590NEW)

360 ° cap
Allows fluid to be sucked from anywhere around the edge. It has antibacterial protection.

Innovative sealing system
Easy to clean, allows drinking without spilling, but is deliberately not a non-spill (drops of liquid come out when shaken vigorously or dropped). It teaches your child to control their movements and prepares them to drink from an open cup. The cup seal is also sold separately.

Profiled handles
They are adapted to the small hands of a child.

SteriTouch antibacterial protection
It uses the natural, antibacterial properties of silver and allows the reduction of the bacterial population by up to 99.99% within 24 hours.

Cap
Protects the cup cap from getting dirty.

Stable base
The wide, rubber base prevents the cup from tipping over.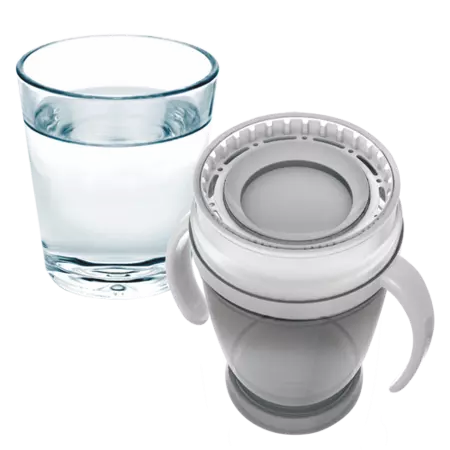 The 360 ​​° LOVI cup is the next step in learning to drink after a training cup and a non-spill. It teaches how to drink from a glass, but without spilling it. Thanks to the innovative sealing system, it allows fluid to be sucked from anywhere around the edge.
✓
 teaches how to drink from a glass, but without spilling it
✓
 has antibacterial protection
✓
 easy to keep clean due to the small number of components
✓
 it is possible to buy a gasket